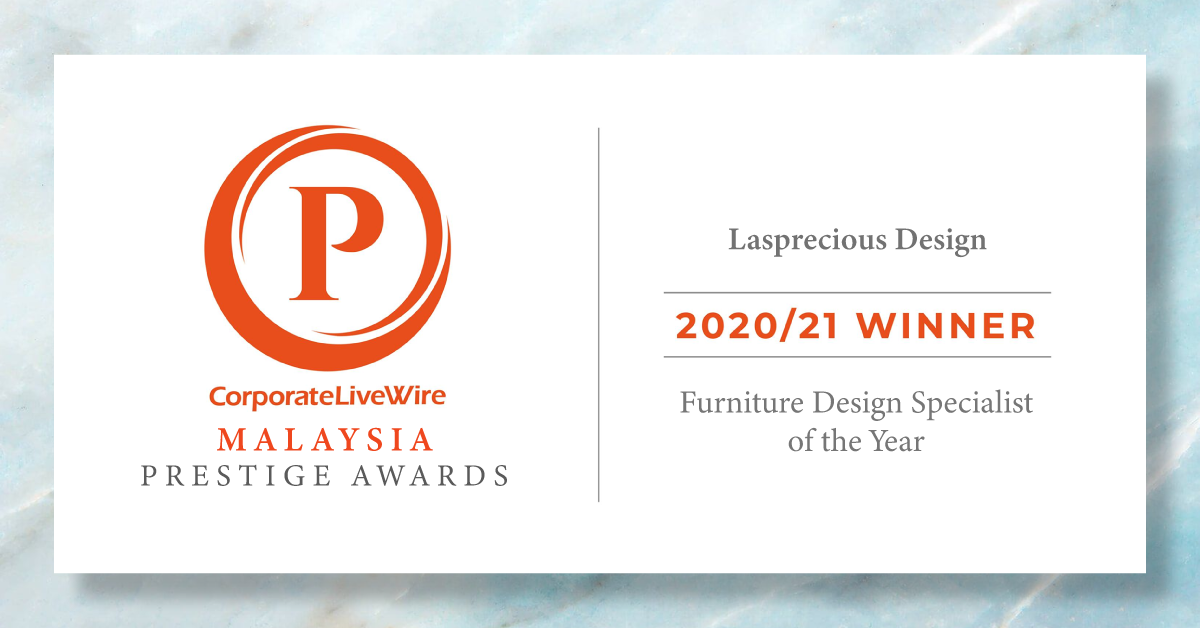 We are proudly to share the success with all of our fans out there, that we have been recognised as a winner of the Malaysia Prestige Awards 2020/21 in the category of "Furniture Design Specialist of the Year".
The judging panel of The Corporate Livewire Malaysia Prestige Awards selects us from nominations in Malaysia based on our innovation, product quality, service, sustainability, customer satisfaction, consistency and other areas.
We will never make it this far without our customers' support and trust and this means a lot to us. Thus, we appreciate and thank you for your continuous support.
We will share more details such as official listing and links when it gets published. Stay tuned!