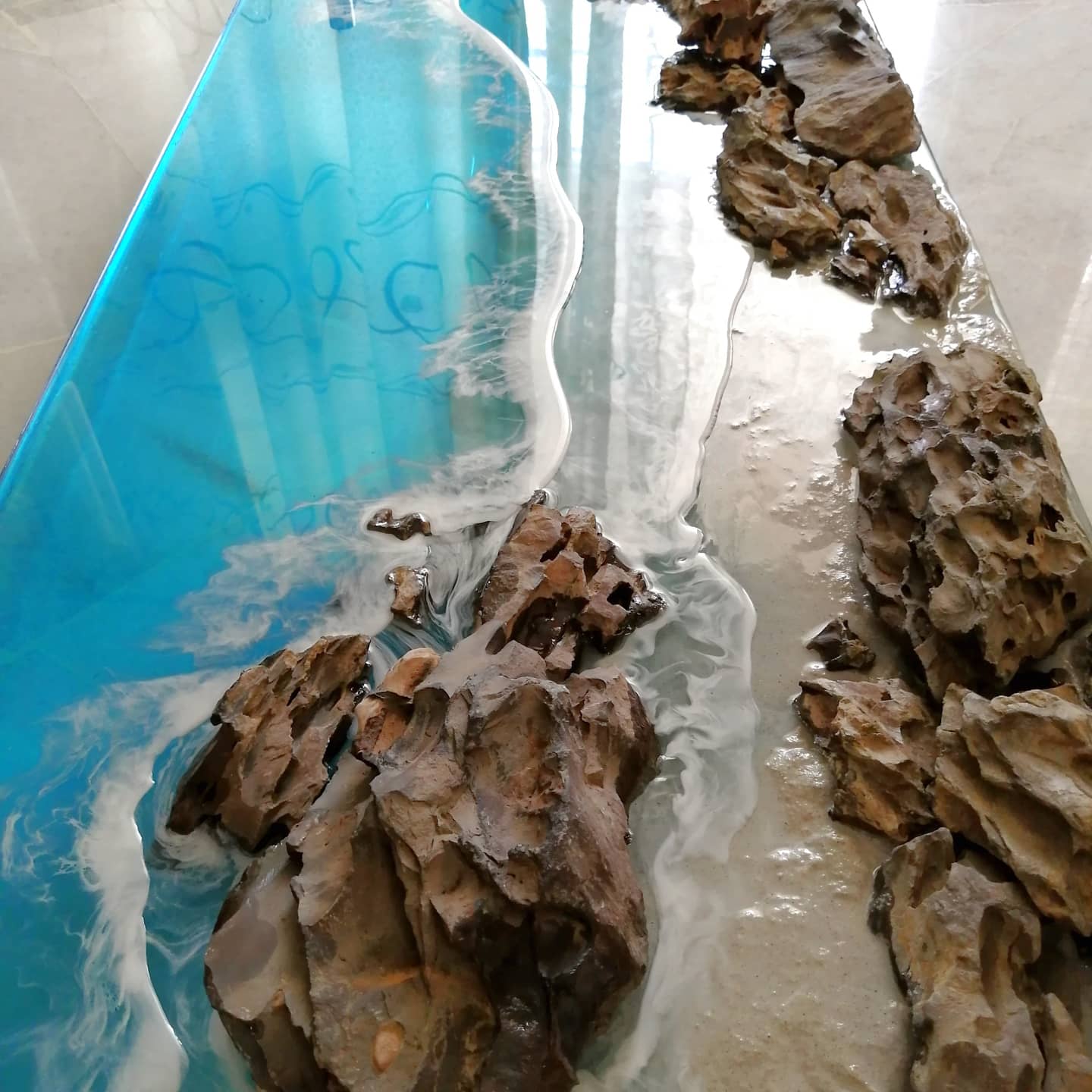 "Princess of Marine Bay", it's a series of design concept in our Ocean Themed Furniture, it is a reminiscence of a stunning beach.
The main materials of this design includes natural stone, beach sand and mixed with blue resin. The main colours are blue, white and brown which represent the natural colours of ocean.
Most importantly, we called it Princess because the wave just like a beautiful dress of the Ocean. This design also bring a feeling of natural, relaxing and convenient to your home.
This design currently have Dining Table, Living Table, Console Table, Side Table, and more will be coming on next year.